Discover Your Rainbow
The Walnut Street Synagogue is pleased to be a co-sponsor of the Discover Your Rainbow program with Ariela Ha-Levi, presented by the Lappin Foundation, on Wednesday, October 6, 2021 at 7:30 pm.  This will be a virtual event offered at no charge.  In this special Rosh Chodesh (new month) celebration, we will discover the blessings and spiritual messages of the rainbow and the significance of the rainbow in our own lives.
Discover Your Rainbow Flyer     (event flyer)
Register here
CSP
The Walnut Street Synagogue is pleased to announce our partnership with the Orange County Jewish Community Scholar Program!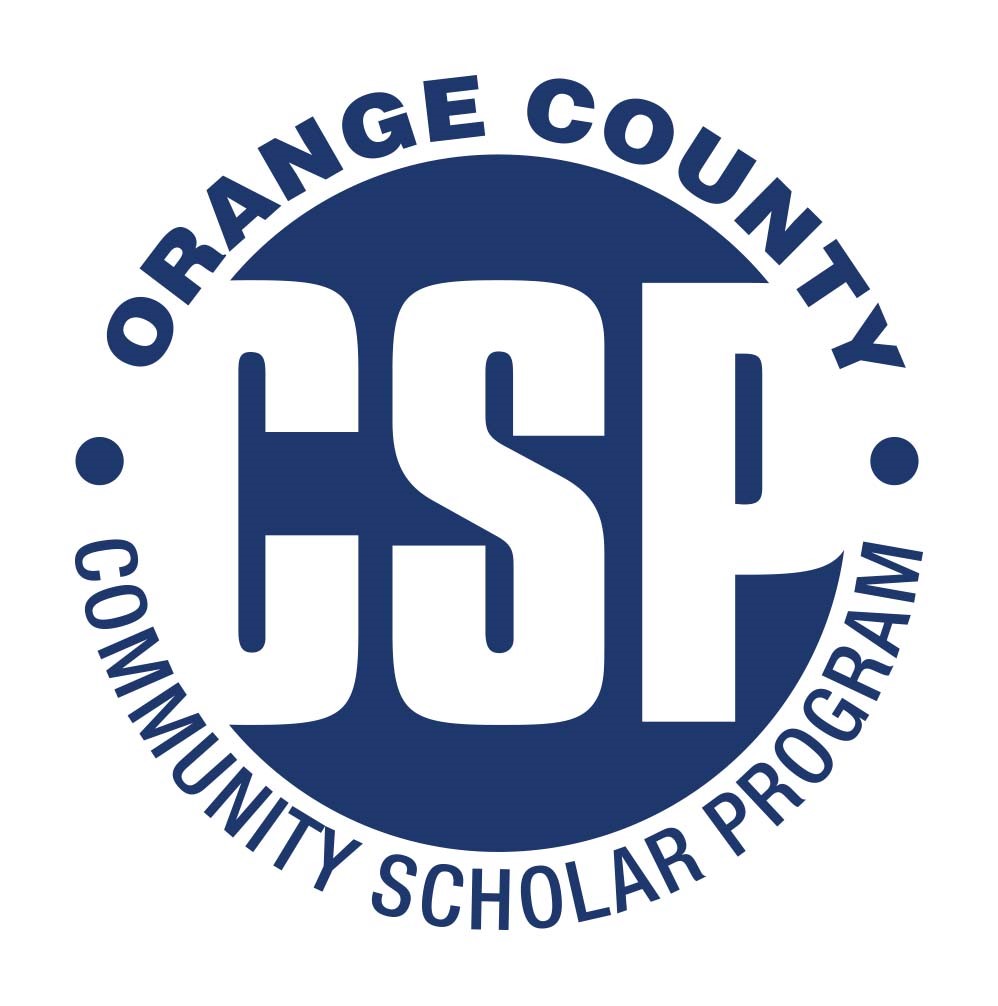 From 'A Flag is Born' to 'Fauda': The Image of Israel in Popular Culture
Sunday, September 19, 7:00 pm EDT
(online in partnership with the Orange County Community Scholar Program)
Even as it has taken its place among the world's most powerful nations, Israel also continues to exert a potent influence on the imagination. In this hour-long multimedia lecture, scholar Ted Merwin traces the evolution of the U.S.- Israel relationship in visual art, photography, performing arts, film and TV. From the 1940s theatrical pageant "A Flag is Born" to the 1960s Paul Newman film, "Exodus," to American magazine covers during the Six Day War, to the current crop of binge-worthy Israeli TV shows, our perceptions of the Jewish State are conditioned just as much—if not more—through culture as they are through foreign relations, diplomacy, and technological or defense-related cooperation.  Ted Merwin, Ph.D. is a Senior Writer for the Jewish Federations of North America (JFNA). Before coming to JFNA, he worked as AIPAC's Synagogue Initiative Director for the Mid-Atlantic Region. For many years, Ted taught Judaic studies at Dickinson College (Carlisle, Pa), where he directed the Milton B. Asbell Center for Jewish Life. He is the author of "Pastrami on Rye: An Overstuffed History of the Jewish Deli," which won a National Jewish Book Award, and "In Their Own Image: New York Jews in Jazz Age Popular Culture." He lives in Baltimore with his wife and three daughters.
Register here
The Arab Citizens of Israel: Israelis or Palestinians?
Thursday, September 23, 3:30 pm EDT
(online in partnership with the Orange County Community Scholar Program)
In the Middle East, minority groups find themselves in difficult situations.  Israeli Arabs grapple with conflicting identity issues as well as often feeling that they are second class citizens.  At the same time, they have experienced significant upward mobility in the last decades, particularly in the case of women. Paul Liptz, a social historian and CSP's 19th Annual One Month Scholar in Residence, was on the Tel Aviv University faculty for 40 years, teaching graduate and undergraduate students in the Department of Middle East and African History and the International School, where he dealt with a wide range of topics. His main interests are History of the Yishuv [Pre-State], the Modern State of Israel and Arab Women and Nationalism in the Middle East. Paul was born in Rhodesia (Zimbabwe) and came as a volunteer to Israel one day before the Six Day War on June 4, 1967. He decided to stay in Israel, married Brenda and they have 4 children and 12 grandchildren.
Register here
In the Green Room: Behind the Scenes with Three Legends of Israeli Music (Part 2)
Featuring Sha'anan Streett, live from Israel in conversation with Robbie Gringras
Sunday, September 26, 3:00 pm EDT
(Online in partnership with the Orange County Community Scholar Program – this program is fully funded by a grant from the Albert and Rhoda Weissman Arts Endowment Fund, a joint program of Jewish Community Foundation Orange County and Jewish Federation)
Join us  for a conversation between Robbie Gringras and Sha'anan Street, one of the most influential and respected cultural voices in Israel today. The lead singer and songwriter of Hadag Nachash, Israel's most popular band, Sha'anan has released nine albums with the band, as well as three albums of his own. He is a screenplay writer ("The Wonders"), a former columnist (Time Out Israel), a peace and social activist (who founded The One Shekel Festival), and a lifelong Jerusalemite. While Israel's art and culture scene has largely moved to Tel Aviv, Shaanan remains one of the most recognizable faces in Jerusalem. Far from leaving, he owns a bar in the Shuk, has written about it for National Geographic and other publications, his children attend a joint Jewish-Arab school and, time and again, has chosen to stay in spite of the difficulties it brings. The program is the second of a 3-part series of conversations with three legends of Israeli music. We will explore the background, influences and musical styles of each musician – and through each musician examine social and political challenges of the modern State of Israel.  HaDag Nachash have been recording music albums for twenty years now, and their youthful energy, high quality musicianship, left-leaning politics, chutzpah and tolerance continue to ring through all their work. When an artist continues to resonate with such a large proportion of Israelis for so long, it is clear that their music can tell us much about Israel itself. The songs of HaDag Nachash, whose lyrics are mostly written by Shaanan Streett, make up the anthems of Israel's key moments of the past two decades. IWe will be visiting a selection of their songs, that reveal the most about the Israel they write about and perform to.  Robbie Gringras is a British-born Israeli living in the Galilee, working in education, performance, and writing. Since emigrating to Israel with a Literature degree from Oxford University, a teaching qualification, and his own theater company, he has trained hundreds of educators in generating honest complex connections to Israel. While Creative Director of Makom, he coined the phrase "Hugging and Wrestling with Israel", drove the 4HQ System of Israel Education, and wrote for and ran the Makom website.  Robbie has also taught at Israel's main theater schools, directed several plays, and his solo shows have performed throughout the world in English, Hebrew, and Spanish. He's married to Dorit, a magical stained-glass artist, and they have two kids. [Full disclosure: Robbie was behind the first foreign tour of HaDag Nachash and translates all their songs into English for their YouTube channel. In return, Shaanan has translated one of Robbie's solo shows into Hebrew!]
Register here
PAST PROGRAMS
How to Read the Bible
Tuesday, September 14, 3:30 pm EDT
(online in partnership with the Orange County Community Scholar Program)
Master Bible scholar and teacher Prof. Marc Brettler argues that today's contemporary readers can only understand the ancient Hebrew Scripture by knowing more about the culture that produced it. Join us  as Prof. Brettler unpacks the literary conventions, ideological assumptions, and historical conditions that inform the biblical text and demonstrates how modern critical scholarship and archaeological discoveries shed light on this fascinating and complex literature. Marc Brettler is the Bernice and Morton Lerner Distinguished Professor of Jewish Studies in the Department of Religious Studies at Duke University. A graduate of Brandeis University, he has published and lectured widely on metaphor and the Bible, the nature of biblical historical texts, and gender issues and the Bible. He is co-editor of the Jewish Study Bible, first published by Oxford University Press in 2004, winner of a National Jewish Book Award. He has written for The Forward and The Jerusalem Report, has appeared on the Television series "Mysteries of the Bible," was heard on the National Public Radio show "All Things Considered," and was interviewed on "Fresh Air" by Terry Gross. His most recent book is The Bible With and Without Jesus: How Jews and Christians Read the Same Stories Differently, co-authored with Amy Jill Levine.
Secrets of the Torah Revealed: Book by Book  
Part 1 – GENESIS/BEREISHIT    Monday, September 13, 2:00 pm EDT
(online in partnership with the Orange County Community Scholar Program)
Creation from nothing? Talking serpents? Childbearing curses? How much of the Creation narratives are we expected to believe as Jews and as humans? Join Professor Marc Michael Epstein of Vassar College as he considers what these deeply primal and formative narratives have to say to us if we are (as we are!) postmodern, rationalist people. How do these stories speak to us and to all humans? How have they been understood and dramatized in the interpretive arts from rabbinic commentary to medieval art to Hasidic psycho-social interpretations? Is there a space between the literal and the completely allegorical where these myths become, as G.K. Chesterton said, "the truest things we have?". Winner of the 2015 Jewish Book Award in Visual Arts for Skies of Parchment, Seas of Ink: Jewish Illuminated Manuscripts, Marc Michael Epstein is the product of a mixed marriage between the scions of Slonimer and Lubavitcher Hassidim and Romanian socialists, and grew up, rather confused, but happy, in Brooklyn, New York. He is currently Professor of Religion at Vassar College, where he has been teaching since 1992, and was the first Director of Jewish Studies.  At Vassar, he teaches courses on medieval Christianity, religion, arts and politics, and Jewish texts and sources. He is a graduate of Oberlin College, received the PhD at Yale University, and did much of his graduate research at the Hebrew University in Jerusalem. He has written numerous articles and three books on various topics in visual and material culture produced by, for, and about Jews.


Is There a Future for the Black-Jewish Alliance?
Sunday, September 12, 7:00 pm EDT
(online in partnership with the Orange County Community Scholar Program)
During the Civil Rights movement Blacks and Jews worked together to transform the country. Jews made up two-thirds of the whites who travelled south to join the Freedom Rides and helped register Blacks to vote. The murder of Michael Schwerner, Andrew Goodman and James Chaney—two young Jews and a young Black civil rights worker—symbolized the historic bonds between these two groups. But these days, as both anti-Semitism and racism are on the rise, Blacks and Jews are often on opposite sides, clashing over Israel, affirmative action and anti-Semitic statements made by leaders of Black Lives Matter. Can this alliance be saved?  And what do the tensions between Blacks and Jews mean for American politics, and for the future—and safety—of both groups. Jonathan Kaufman is a Pulitzer Prize winning reporter and editor whose book, BROKEN ALLIANCE: THE TURBULENT TIMES BETWEEN BLACKS AND JEWS IN AMERICA won the National Jewish Book Award and the American Jewish Committee "Present Tense" award. Kaufman has also appeared on the Oprah Winfrey show, served as a consultant on "Eyes on the Prize" television series, and spoken  at Black churches in Boston, Chicago and Atlanta. He is currently a professor and director of the School of Journalism  at Northeastern University in Boston where he teaches the history of Black-Jewish relations to a new generation of students.
Program video
Women, History and The Weight of Ink
Thursday, September 9, 3:30 pm EDT
(online in partnership with the Orange County Community Scholar Program)
Join us for a discussion with acclaimed author Rachel Kadish about her novel The Weight of Ink — a literary page-turner about two women living centuries apart. Set in London of the 1660s and the early twenty-first century, The Weight of Ink is the interwoven tale of two women of remarkable intellect: Ester Velasquez, an emigrant from Amsterdam who is permitted to scribe for a blind rabbi, just before the plague hits the city; and Helen Watt, an ailing historian with a love of Jewish history. Electrifying and ambitious, sweeping in scope and intimate in tone, The Weight of Ink is a sophisticated work of historical fiction about women separated by centuries, and the choices and sacrifices they must make in order to reconcile the life of the heart and mind. Rachel Kadish is the author of the novels The Weight of Ink, From a Sealed Room and Tolstoy Lied: a Love Story, as well as the novella I Was Here. Her short fiction has been read on National Public Radio and appeared in the Pushcart Prize Anthology, and her essays have appeared in The New York Times, Salon and Tin House. She has been the Koret Writer-in-Residence at Stanford University and a fellow of the National Endowment for the Arts, and has won the National Jewish Book Award, the Association of Jewish Libraries' Fiction Award, and the John Gardner Fiction Award. She lives outside Boston and teaches in Lesley University's MFA Program in Creative Writing.
Program video
Albert Einstein, The Reluctant Jew
Sunday, September 5, 7:00 pm EDT
(online in partnership with the Orange County Community Scholar Program)
Please join us for an examination of Albert Einstein's life through his wrestling with his Jewish identity. Through early adulthood, Einstein actively denied his Jewish identity, but then in the early 1930s in Germany he suddenly started giving talks to Jewish organizations using the pronouns "we" and "us." What led to Einstein's sudden embrace of his Jewishness? Professor Steven Gimbel holds the Edwin T. Johnson and Cynthia Shearer Johnson Distinguished Teaching Chair in the Humanities at Gettysburg College in Pennsylvania, where he also serves as Chair of the Philosophy Department. He received his bachelor's degree in Physics and Philosophy from the University of Maryland, Baltimore County, and his doctoral degree in Philosophy from the Johns Hopkins University, where he wrote his dissertation on interpretations and the philosophical ramifications of relativity theory. At Gettysburg, he has been honored with the Luther W. and Bernice L. Thompson Distinguished Teaching Award.
Sacred Spaces 
Wednesday, September 1, 3:30 pm EDT
(online in partnership with the Orange County Community Scholar Program)
Join us o as we explore sacred spaces created by 10 artists and architects including Mark Rothko, Louise Nevelson, Henri Matisse and James Turrell. We will explore how these artists changed the notion of inner and outer space while creating a sacred environment through the use of color, line, shape and light. Tobi Kahn is a painter and sculptor whose work has been shown in over 50 solo museum exhibitions and over 70 group museum and gallery exhibitions since he was selected as one of nine artists to be included in the 1985 Guggenheim Museum exhibition, New Horizons in American Art.  Works by Kahn are in major museums, hospitals, sacred/interfaith spaces, corporate, and private collections. For close to four decades, Kahn has been steadfast in the pursuit of his distinct vision and persistent in his commitment to the redemptive possibilities of art. In paint, stone, and bronze, he has explored the correspondence between the intimate and monumental. Among the awards that Kahn has received are the Outstanding Alumni Achievement Award from Pratt Institute in 2000; the Cultural Achievement Award for the Visual Arts from the National Foundation of Jewish Culture in 2004; and an Honorary Doctorate from the Jewish Theological Seminary in 2007 for his work as an artist and educator. Kahn also communicates his vision through his passion for teaching. For over three decades, he has taught fine arts workshops at the School of Visual Arts in New York City. He also designed the art curriculum for several high schools in the New York area and co-founded and facilitates the Artists' Beit Midrash at the Streicker Center of Temple Emanu-El. Kahn lectures extensively at universities and public forums internationally on the importance of visual language and art as healing. Kahn received his BA in Photography and Printmaking from Hunter and an MFA in Painting and Sculpture from Pratt Institute.